Patient's Medical Home
A PMH connects patients to the care and support they need when they need it.
A PMH consists of a family doctor, the multidisciplinary team supporting them, and regulated health professionals. Delivering seamless care centred around patients' needs – at every stage of life – our team members work directly with doctors and their patients to ensure continuous, effective medical care.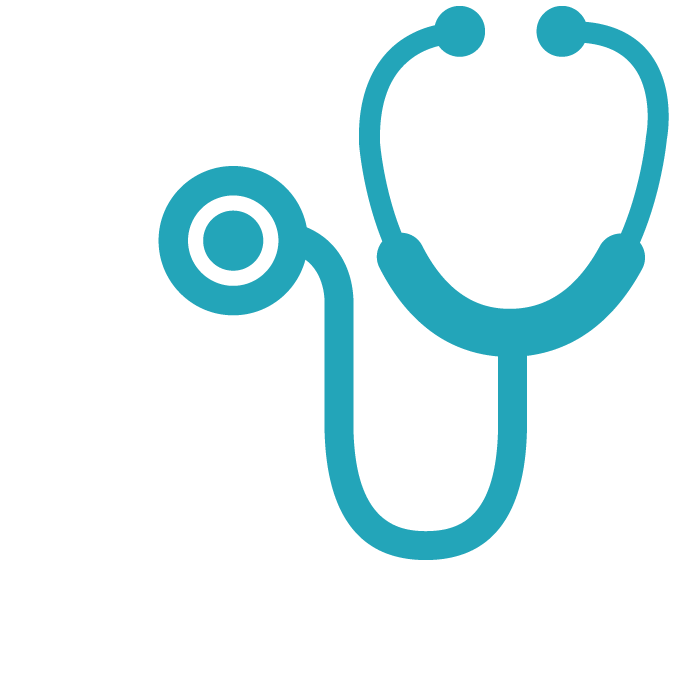 Patient's Medical Home teams
If your family doctor is a member of the CWC PCN, their PMH may include our regulated health professionals — such as nurses and psychologists — and other clinical professionals.
Data and analytics
Our teams use an evidence-informed approach to identify and implement clinic processes that promote patient care and management.
Nurses helping nurses improve
Our Primary Care Registered Nurses (PCRNs) continue to expand their clinical knowledge and research through professional development presentations.
Each month, a rotating member of the nursing team creates a presentation for the team relating to a health topic or chronic disease that may impact their patients.
These presentations work to inform the group on new updates, key findings, and treatment options for their chosen topic.
In 2022-23, an internal evaluation gathered feedback from our team regarding the value of these presentations that showed 90 per cent of PCRNs felt it was clear how they could apply information from the presentations into their practice.
This work exemplifies our nursing staff's dedication to continued education and excellent patient care.
Mental health support: Improving to serve our community
Our Mental Health Program continued to provide crucial mental health services and resources to patients.
This program includes:
Primary Care Registered Psychologists (PCRPs) provide initial phone consultations upon referral to understand patient needs, as well as conduct 30- to 50-minute therapeutic sessions to address a variety of patient concerns.
Social Workers who help assess psychosocial needs and provide non-urgent crisis management, resource counselling, case coordination, advocacy services, and more.
Our PCRPs and Social Workers continuously use feedback to improve and adjust the program where necessary.
In 2022-23, the following updates were made to best serve the needs of our community:
Centralized referrals to our Mental Health Program were expanded to all family practice doctors and pediatricians in our membership. Everyone referred to the program receives an initial consultation with a Registered Psychologist who will help them determine their needs and find the best-matched care pathway. This process also helps eliminate the need for doctors to navigate and refer to alternative programs.
Our communication pathways were refined to clarify the language used in updates for doctors to ensure the patient referral pathway is better understood.
Our Physician Liaisons worked with doctors to define the scope of our PCRPs and provide guidance regarding the ability to re-refer patients to the program if they require additional support.
Building connections across the health system
Over the past three years, our Panel Support Program has supported doctors in our membership with paneling and preparation for the Community Information Integration/Central Patient Attachment Registry (CII/CPAR).
CII/CPAR is technology that allows select health information to flow back and forth from a doctor's electronic patient charts to Alberta Netcare, making it easier for healthcare providers to access up-to-date patient information to provide quality care.
This year, we aligned our internal goal to match the provincial target of onboarding 80 per cent of eligible doctors to CII/CPAR by the end of the fiscal year. We are pleased to report this target was met, with 92 per cent of eligible physician family practices engaged in CII/CPAR.
Our PMH teams worked closely with doctors in our membership to assist in navigating the onboarding process for CII/CPAR and support in the completion of crucial paperwork. Our team will offer ongoing support for CII/CPAR and the Panel Support Program in the 2023-24 year.
Support and expertise were also offered to doctors looking to ensure their privacy standards met the legal requirements of the Health Information Act. These assessments are a valuable resource for physicians and will continue to be offered in the 2023-24 year.
The success of this project is a direct result of the hard work of the doctors in our PCN and our Health Information Coordinators, Patient Care Coordinators, Quality Improvement Consultant, and Privacy Consultants.
Patient survey: The numbers are in
Each year, our PCN administers a Patient Experience Survey to collect input about the care patients receive from our CWC PCN clinicians. In 2022, feedback was collected from appointments with our Primary Care Registered Nurses (PCRNs).
We are pleased to report 98 per cent of patients surveyed in 2022 rated their overall quality of care between good and excellent.
In addition:
Ninety-six per cent of respondents felt confident with their chronic disease self-management skills after their PCRN visit.
Ninety-six per cent of respondents found their visit helpful, regardless of appointment type (in-person, virtually).
Ninety-four per cent of respondents were satisfied with virtual care appointments (video and phone).
We are proud to see the positive impact the hard work of our PCRNs has on patients' well-being. The data gathered through this survey is used to evaluate and improve our programs and services.
In the next version of our Patient Experience Survey, we will be gathering feedback from visits with our PCRNs, Primary Care Registered Psychologists, Social Workers, and Senior Services' Registered Nurses.
of patients surveyed in 2022 rated their overall quality of care between good and excellent