Organizational Excellence
We build continuous improvement into everything we do.
This year, we asked recognized organizations and our employees to tell us where we are leaders in our sector and where we can improve.
Planning ahead: Our new business plan
The CWC PCN's Board-approved business plan is our blueprint for the next three years.
It outlines our many initiatives, programs, and services that support patients and physicians. It also clearly shows their alignment with provincial and zonal objectives.
You can watch the five-minute video overview we created for physicians to learn about the plan quickly, including our mental health program, chronic disease management and screening, and fund diversification strategy.
We are proud of the accolades we received in 2021-22. They reflect our organization's commitment to growth that supports our employees as much as our patients.
We were named one of Alberta's Top 75 employers, recognizing us as a leader in our industry and one of the province's "exceptional places to work."
The editors of Canada's Top 100 reviewed employers against eight criteria and compared results to determine which organizations offer the most progressive and forward-thinking programs in their respective fields.
Working safely, physically and emotionally
Canada's Safest Employers awarded us Excellence Awards in the "Best Wellness and Psychological Safety" and "Canada's Safest Public Sector/Non-Profit Employer" categories.
This celebrates our internal safety procedures, our wellness-focused initiatives, and employees' participation in the CWC PCN's safety culture.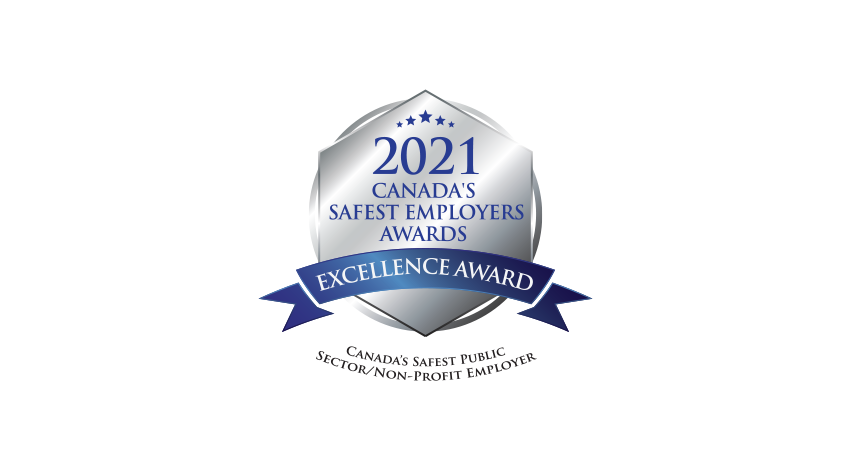 We continuously check in with our employees to make sure we're doing what we can to make the CWC PCN an exceptional place to work.
Annually, we work with a third-party consultant to conduct an employee engagement survey. This survey helps the CWC PCN understand employees' feelings about the work environment and determine future priorities.
In the 2021 survey, conducted by Stone-Olafson, our employees shared that:
understand how they contribute to the success of the organization
know how they help the organization succeed and help our patients
feel their supervisor supports their professional growth and development
These answers reflect those who said that they "moderately agree" or "completely agree" (four or five on a five-point scale where one is "Completely Disagree" and five is "Completely Agree").