Patient Medical Home
A PMH connects patients to the care and support they need when they need it.
A PMH consists of a family doctor, the multidisciplinary team supporting them, and regulated health professionals. Delivering seamless care centred around patients' needs – at every stage of life – CWC PCN staff work directly with physicians and their patients to ensure continuous, effective medical care.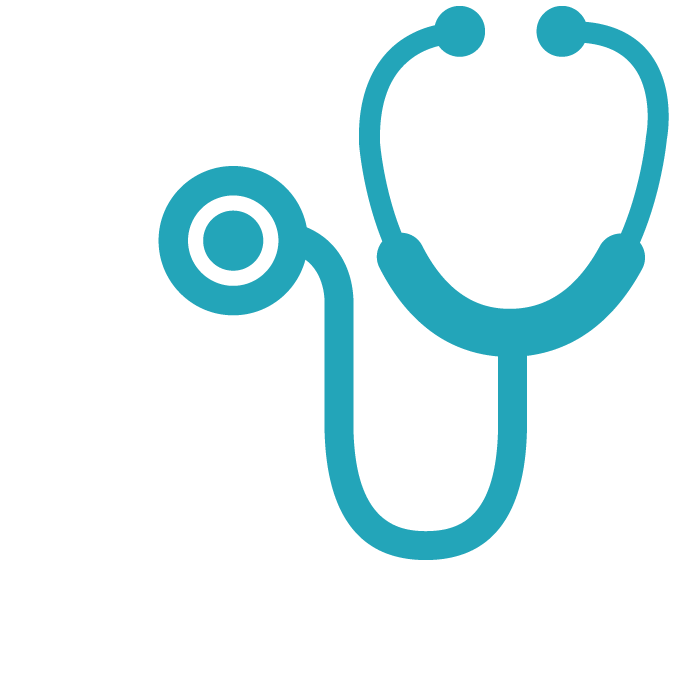 Patient Medical Home teams
If your family doctor is a member of the CWC PCN, their PMH may include our regulated health professionals — such as nurses and mental health professionals — and other clinical professionals.
Data and analytics
Our teams use an evidence-informed approach to identify and implement clinic processes that promote patient care and management.
Nursing care when, and where, it was needed
The PMH nursing team supports patients to live healthy lives while recovering from and living with illness. Patient care is offered virtually, in person at clinics, and in the home.
In 2021-22, the team's Primary Care Registered Nurses delivered care for patients across 63 clinics that practiced in a PMH model. For elderly patients who have difficulty accessing a physician's practice, the PMH extended into the community through the care provided by Senior Services.
From April 2021 to March 2022, our nurses provided 16,814 patient appointments by telephone (86 per cent), video calls (12 per cent), and in-person appointments (two per cent). This includes nursing care provided through all stages of life by teams within the PMH.
Patients were also supported with appropriate health screening with the assistance of our Patient Medical Home Coordinators and nurses. Patient screening is an important prevention strategy, and 178 physicians were supported in screening patients according to best practice (Alberta Screening and Prevention screening maneuvers).
Our nurses also offered additional support as Omicron spread. Physicians could refer patients who were confirmed or suspected to be COVID-19-positive for virtual appointments with our nursing team.
The nurses helped ensure patients had the information and support they needed to self-manage their symptoms. The appointments also helped identify higher-risk patients whose symptoms required additional care.
In 2021-22, our nurses received 337 COVID-19-related referrals from physicians and made 356 video or phone calls to patients, including additional follow-ups.
Care through all life stages
In 2021-22, our team provided
nursing appointments by telephone, video calls, and in person.
The help you need, when you need it, with our new Mental Health Program
Increasing access from within the CWC PCN
In the past, the CWC PCN has worked with contractors and community partners to connect patients with mental health support services. However, we've observed this sometimes made it difficult for patients to connect with timely services or ones that properly addressed their concerns.  
To mitigate this, over the last year, the CWC PCN has been developing our very own Mental Health Program.  
We hired a team of Primary Care Registered Psychologists — psychologists in good standing with the College of Alberta Psychologists — to help us offer stable, consistent, and accessible mental health support to patients.  
When a patient is referred to our Mental Health Program, we reach out to them directly to discuss their mental health concerns, goals, and needs.   
If patients wish, they can receive high quality, professional psychotherapy from our psychologists, or patients may decide that another avenue would meet their needs. We provide them with self-management resources and community referrals as desired. 
Our Mental Health Program has natural ties to other programs at the CWC PCN. Where appropriate, patients can also be directed to our Social Work team.  
At the end of the 2021-22 fiscal year, we introduced the Mental Health Program to 63 per cent of CWC PCN physician members and their patients. Over the next fiscal, we anticipate rolling this out to most of our membership. 
If you are struggling with mental health, reach out to your doctor to discuss what options are available to you.
Dedicated to quality care
Our PCN strives to provide quality care using evidence-informed, best-practice guidelines. PMH teams worked throughout the year to continually improve patient care in different ways:
By working with physicians to plan care for patients who are at risk and supporting patients to manage a chronic disease

For example, identifying patients with diabetes who have an HbA1c over eight and following up to help them manage their diabetes

Developing, reviewing, and sharing knowledge about best practice
Training and education about nursing competencies required to provide primary care
Developing standardized charting forms for the assessment, management, and referral of patients
Regulated health professionals worked with Patient Medical Home Coordinators and Improvement, Measurement, and Evaluation staff to monitor changes over time and to understand the impact of the support provided to patients.
Health team effectiveness on the rise
A health team consists of a family physician member and CWC PCN employees who support them, including regulated health professionals such as nurses and psychologists.
To ensure we are supporting our members and our teams to the best of our ability, we collect data on CWC PCN health teams' overall performance annually.
Physicians rank their health team on a five-point scale that explored topics such as communication, collaboration, and innovation.
In 2021, 70 clinics evaluated their experience with their CWC PCN health team. We were pleased to see a slight increase in health team effectiveness since the previous year.
More than half of clinics ranked their health teams between 4.0 and 5.0. Health teams ranked a four or higher are considered high functioning.
Only seven per cent of clinics ranked their health team's effectiveness lower than 3.7 — an improvement of 16 percentage points compared to 2020.
Last year, our teams averaged rank was 3.72; in 2021, that number increased to 3.97.
We are very pleased with these numbers and will continue to grow and develop over the year to come. We always strive to deliver the most through our health teams – for our members and their patients.
Patients satisfied and empowered
To understand our patients' ongoing health needs and to evaluate the care received from the patient's perspective, the CWC PCN asks patients to report on their experience with CWC PCN employees.
Between May and October 2021, 301 patients completed our patient experience survey.
Of these patients:
100 per cent felt they were given the right amount of time with their provider.
98 per cent felt confident about self-managing their conditions after meeting.
100 per cent found their visit helpful.
of patients rated their care as excellent or very good — an increase of 4 percentage points from last year.