Community Services, Transitions & Integrations
Helping patients connect with care outside of their family doctor's office is vital to their health.
Our CSTI department assists physician members and their patients in this journey with referral-based programs.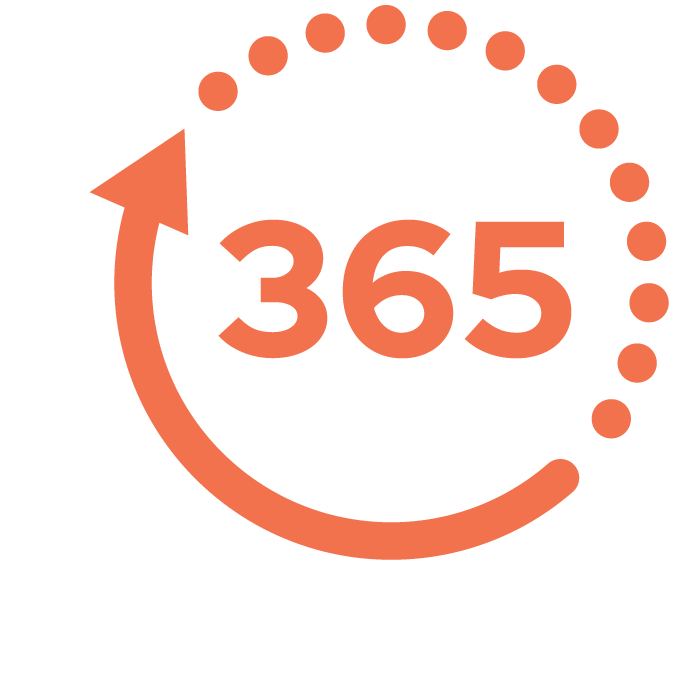 The Primary Care Centre
Open 365 days a year, the Primary Care Centre provides appointments for patients in immediate need.
Social Workers
The CWC PCN's Social Worker team helps people of all ages access social services and navigate the healthcare system.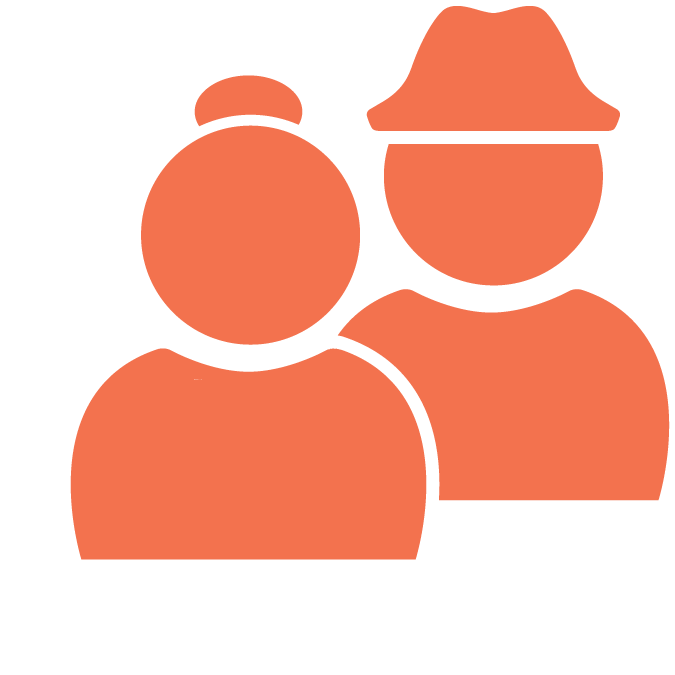 Senior Services
Our interdisciplinary Senior Services team provides specialized primary care for medically complex seniors.
The department also cultivates partnerships with health and social agencies, like Health Link (811), to connect community programs and physicians.
All CWC PCN physician members can refer their patients to these programs, and Health Link can refer patients to the Primary Care Centre when their doctor's office is closed.
Collaborating to fight COVID-19 through the Primary Care Centre
Throughout 2020-21, the Calgary area's pandemic response strategy harnessed the power of primary care to help combat COVID-19.
Calgary PCNs worked with East Calgary Health Centre, Public Health, community groups, and AHS leadership to develop the strategy. The Primary Care Centre was critical to the CWC PCN's support.
Providing care to all in need
The Primary Care Centre assisted patients referred by Alberta's Medical Officer of Health who tested positive for COVID-19 but did not have a family doctor, as well as patients referred by physician members, Health Link, and Rockyview General Hospital.
We also cared for patients with COVID-19 when they needed care and could not see their doctor, or did not have one, through in-person or remote appointments.
Implementing additional safety protocols
The Primary Care Centre team enhanced their infection and prevention processes by screening all patients, using appropriate PPE, and escorting patients from their cars directly to exam rooms.
A Registered Nurse was dedicated to infection, prevention, and control at the clinic. All this kept our employees and the public safe.
Expanding access to our 24/7 same-day service
The Primary Care Centre continued supporting members' patients with its seven-day-a-week, same-day appointment service with new, expanded hours — seeing referred patients when their doctor couldn't and faxing information from the visit to the family doctor.
In addition, they expanded access by collaborating with Health Link, Calgary Foothills PCN, and Mosaic PCN.
Prioritizing patient convenience
Starting in June 2020, patients calling Health Link for a primary care appointment were given the option to see any of three PCN-run clinics.
Patients were able to pick the location that worked for them, and each clinic faxed the visit information to their family doctor, keeping them informed.
Supporting the most vulnerable
Social Workers soothe the strain
COVID-19 impacted the financial and emotional well-being of many individuals and families.
Seeing patients wherever patients are comfortable, our Social Workers help patients of all ages access social services and resources in the community. They provide guidance, information, advocacy, and support to help patients navigate the health system.
Referrals increased during the pandemic. The team met the rising need for support related to domestic violence, addictions, mental health, and finances.
They also continued to assist with other issues such as grief support, transportation, housing, in-home supports, and mobility equipment needs.
After a brief move to virtual appointments, they resumed home visits in April 2020 with enhanced safety precautions.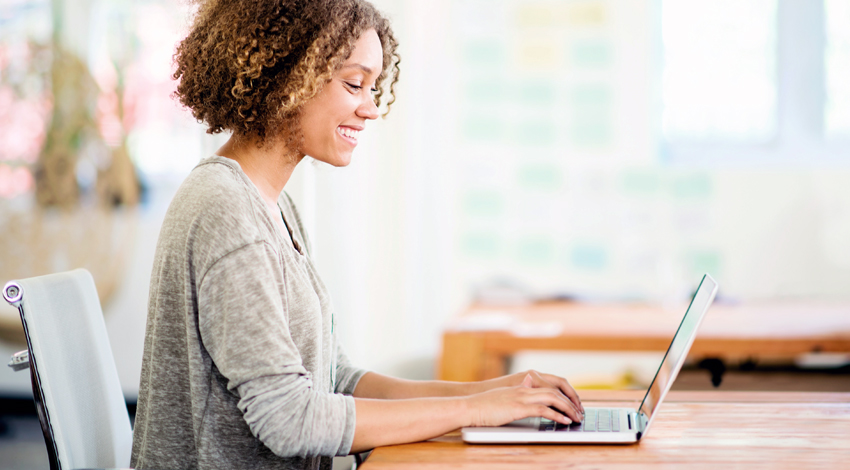 Caring for the elderly
The CWC PCN's Senior Services team specializes in elder care. They provide assessments for memory, functional ability, safety, nutrition, and medications. They also help connect seniors and their families to support services.
During the pandemic, our Senior Services team:
Held virtual appointments wherever possible.
Conducted home visits when necessary with added safety measures.
Called patients to check on their wellness and access to resources, food, and medication.
After a brief transition to virtual appointments, holding home visits only when essential, the team returned to providing their full scope of services for elderly patients in summer 2020.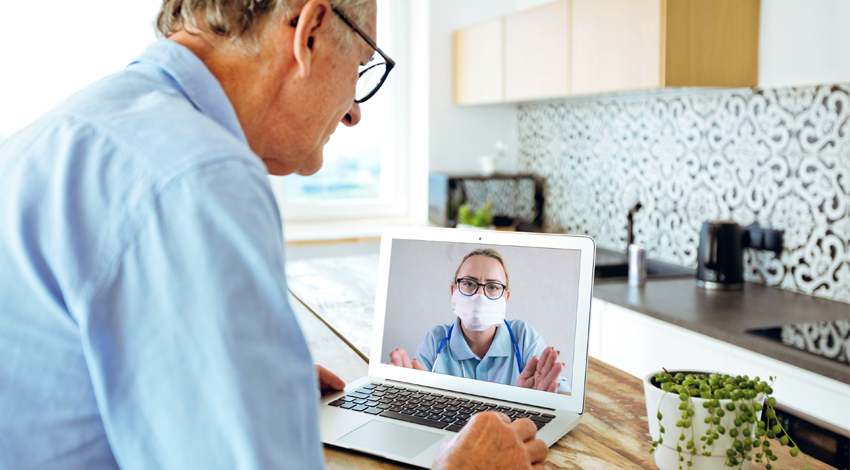 In 2020-21, many COVID-19 patients in the Calgary area were treated by PCN physicians and teams to reduce pressure on hospitals.
From October 2020 to April 2021…
of COVID-19 patients in Calgary were treated by local PCN doctors and teams
Patient Advisory Council (PAC)
Giving patients a seat at the table
Patients can connect with the CWC PCN and help guide our decisions by participating in our Patient Advisory Council (PAC).
The PAC was established in 2019 and meets every two months to help us reflect patients' voices in our decisions.
Consisting of CWC PCN employees, our Medical Director, a Board member, and six patient advisors, the PAC contributes solutions to better our programs and services.
"If you want to make a change, you have to be a part of it," says Andrew C., Patient Advisory Council advisor. "You can't just write something on Facebook or put out a tweet, then just leave it alone and forget about it. Sometimes it takes a little bit more involvement. If you want to see change, you should join this council."
Our trusted PAC advisors co-design projects, policies, and strategies for the CWC PCN through ongoing consultation.
In 2020, their input was instrumental in shaping our approach to patient communications, including our new social media channels and a monthly patient newsletter.
Their feedback also helped us redesign our Patient Safety Checklist, which is a crucial component of our infection prevention and control policies.
"It feels like our feedback is taken into consideration through meaningful changes," Andrew continues. "It's enjoyable to be part of an organization that genuinely cares about making improvements with patients in mind.
"If the CWC PCN's sights are set on improving a certain area, they give 100 per cent and dedicate themselves to whatever project is on the table," says Andrew. "The organization is built with individuals who actually care, and that's pretty rare."